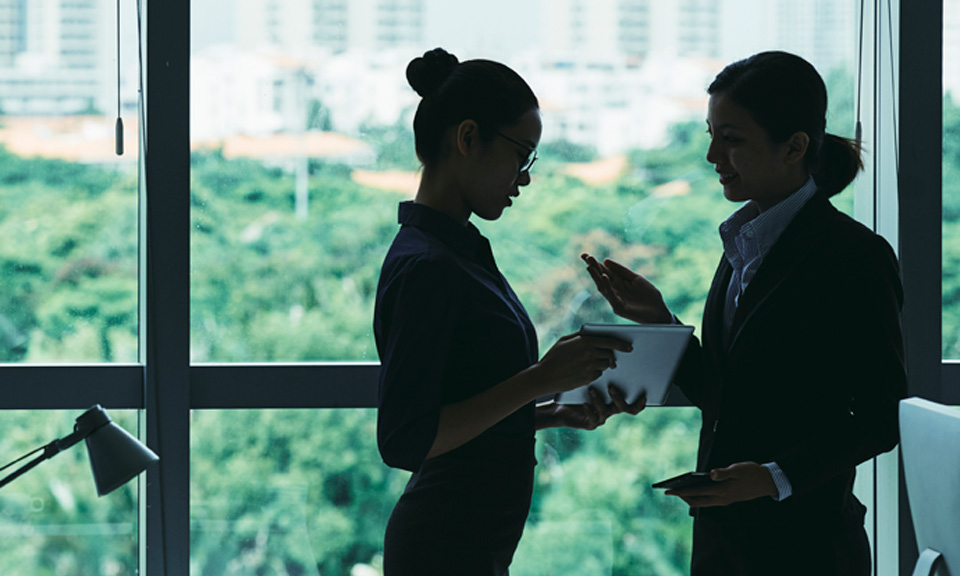 Angeles WORKERS' COMPENSATION DEFENSE Attorney | LA Workers Comp Defense Lawyer
Owning and running your own business is a significant accomplishment. Because of this, most business owners would do anything to protect their company. Unfortunately, some of the largest threats to your business come from your own staff.
Workers' compensation claims can drain a significant amount of your resources as a business owner. Though some claims are legitimate or unavoidable, others are not. To protect your business, it is important to have a workers' compensation defense attorney on your side to oversee the process.
Bober, Peterson &Koby, LLP is simply the premier workers' compensation defense firm in Southern California. Our attorneys have an unrivaled reputation for responsive service, prompt claim resolution, staunch defense, and zealous advocacy.
Bober, Peterson & Koby, LLP: Workers' Compensation Defense Attorneys in Los Angeles
Our team at Bober, Peterson & Koby, LLP is passionate about protecting California businesses from fraudulent or unfair workers' compensation claims. To meet this goal, we provide thorough, tenacious legal services in a variety of fields. No matter what your industry may be, we are confident that we can provide legal counsel that meets your needs.
We defend:
Insurance companies
Third Party Administrators
Large Self-insured Clients
Sports and Entertainment Industry
Trucking / Transportation / Logistics Industry
Construction / Janitorial Industries
Restaurant / Food Service / Retail Industries
Hospital / Healthcare / Nursing Homes
Recycling and Reuse Industry
We employ and assign specialists in California workers' compensation issues to your workers' compensation matter. Our partners and associates have regularly been asked to provide seminars or speak at local, statewide, and national workers' compensation conventions.
When it comes to defending a workers' compensation claim in California, the most sophisticated clients are calling upon Bober, Peterson & Koby, LLP to defend their interests.
What Is Workers' Compensation Defense?
Though many people think of injured employees when they think of workers' compensation, there is another side to these claims. Employers can be significantly affected by the workers' compensation system, regardless of the insurance coverage they have. Workers' compensation defense cases give employers a chance to preserve their businesses and fight back during these cases.
In California, all business owners with one or more employees must purchase workers' compensation insurance for their company. Theoretically, this system aims to protect both employers and employees in case of an accident. However, employers often end up paying for cases that are not their responsibility. Employees can make fraudulent claims or overuse the workers' compensation system to their benefit. Without the right legal representation, employers and insurance companies end up paying large sums of money for claims that shouldn't have been allowed to go through the workers' compensation system.
You and your company deserve to have an advocate during these situations. With the help of an attorney from Bober, Peterson & Koby, LLP, you can defend your business and work to keep your profits where they belong.
Why Do I Need a Workers' Compensation Defense Lawyer?
The workers' compensation system in California favors employees, and payouts can be tremendous. If you face a workers' compensation claim or another type of employment litigation, you need to make an effort if you want to win. The most effective way to do so is by hiring a qualified workers' compensation defense attorney.
There is a lot at stake in workers' compensation claims. Not only could you become responsible for thousands of dollars of damage, but the claim can tarnish your reputation or cause further unrest in your labor force. With so much on the line, it is important to make a significant effort to protect your company.
It is impractical for many companies to hire in-house attorneys for their legal issues, but this does not mean you should forgo legal protection altogether. Hiring the right attorney for your case offers you protection and advocacy without the responsibility of another employee on your payroll. We can offer you the most optimal option in these situations.
Finally, it can be difficult to refute a workers' compensation claim without direct experience in this area. To be valid, these claims rely on evidence such as medical records and doctor's notes, which are often challenging to decipher without knowing what to look for. Having an attorney with experience in workers' compensation affords you a personalized resource as you review your opponent's evidence. In some cases, the evidence they provide does not irrefutably prove your liability.
CA Workers' Compensation Law
In California, workers' compensation insurance is required for all employers who employ one or more individuals. This means nearly every company must buy insurance coverage regardless of their industry or the danger associated with it. However, this is just the beginning of how workers' compensation benefits employees.
Employers are also expected to remain uninvolved in their employees' claims, allowing the workers to collect benefits without employer interference. This leaves managers and business owners in a difficult position if they believe that a claim is fraudulent or that the employee is withholding key information.
Workers' compensation is also supposed to cover any employee accident, regardless of what the employee was doing at the time. This means employers and insurance companies pay the price, even if the employee was doing something like eating a snack or visiting the restroom when they got hurt.
Fighting against these workers' compensation standards is what we do at Bober, Peterson & Koby, LLP. We have successfully changed laws and standards in a variety of industries when the legislation previously left employers in a vulnerable position. We bring this kind of tenacity and creative thinking to every case we represent.
Industries We Represent
As mentioned, there are a variety of industries and types of companies that our team regularly works with. Because of our wide range of clients, we know we have the experience to properly represent your company, whatever your industry may be.
Insurance Companies
Insurance companies perhaps have the most at risk in workers' compensation claims. Because California requires workers' compensation insurance for most businesses, the insurance companies become financially liable if something goes wrong.
There are many ways to challenge workers' compensation claims. If your insurance firm is facing a difficult or particularly expensive claim, our attorneys will work to release you from responsibility and save your company thousands.
Sports and Entertainment Industry
Sports are inherently dangerous, and workers' compensation claims are common. We help to protect sports team owners, managers, and leagues from expensive financial litigation and settlements. You should not be financially punished for your industry's natural health and safety hazards.
Entertainment positions may be less dangerous in some ways, but claims are nearly as frequent. Whether you manage an individual or run a team of executives, it is important to protect your entertainment company from workers' compensation and personal injury claims.
Construction
Construction is one of the most dangerous jobs, which means accidents and injuries happen often. Employees are commonly the cause of these accidents, but few are financially responsible for the damage they caused. Instead, contractors and management companies pay the price for employee hubris on the job site. As a business owner in this industry, it is important to understand that you can protect yourself from the frequent workers' compensation claims your employees make.
Food Service
While some food service accidents are unavoidable, many are caused by employee negligence. Despite this, restaurant owners and other food service employers often have to pay for employee accidents and injuries. The workers' compensation system protects food service employees and offers a significant number of resources for workers but few for employers.
Your industry's hazards do not need to be your financial responsibility.
Trucking and Transportation
There are strict rules and guidelines that truck drivers and other transportation professionals must follow on the job. Unfortunately, drivers do not always follow these rules, which can cause accidents and injuries. All too frequently, however, trucking management companies pay for their employees' mistakes when they do not have to. This is especially an issue in transportation, as many employees are working out of the view of supervisors and managers.
Our team can help you to parse the evidence so that you only pay for the cases that truly fall under your jurisdiction.
Healthcare
Though healthcare jobs often demand long hours, the industry has strict safety standards meant to keep employees safe. When the employees forgo protocol or risk their own health, hospitals and their insurance companies are left to foot the bill.
We can work with you to hold individuals accountable for their actions and release yourself and other executives from the obligation to pay for expensive workers' compensation costs.
Creating Proactive Company Standards
Due to our experience in multiple industries and styles of business litigation, we can step in to help your company develop strategies to protect you from workers' compensation and other litigation claims.
We work with many businesses to write employee contracts that reflect the health and safety standards of the company. These contracts can minimize your liability in workers' compensation scenarios, as well as outline your expectations for current and future employees.
When you work with us, we can identify and remedy pain points in your operations that make you vulnerable to workers' compensation claims. This can reduce your financial responsibility in the long term and create a more sustainable business model for your company.
Contact Bober, Peterson & Koby, LLP
Our team at Bober, Peterson & Koby, LLP provides experienced workers' compensation defense services to businesses in Los Angeles and the surrounding areas. We can offer legal counsel that is unmatched and tailored to your specific industry, company, scenario, and needs. The workers' compensation system often puts employers in a difficult financial position. We are here to help remedy that and to create new solutions for businesses of all types.
For more information about our firm and our services or to schedule a consultation, contact Bober, Peterson & Koby, LLP today.