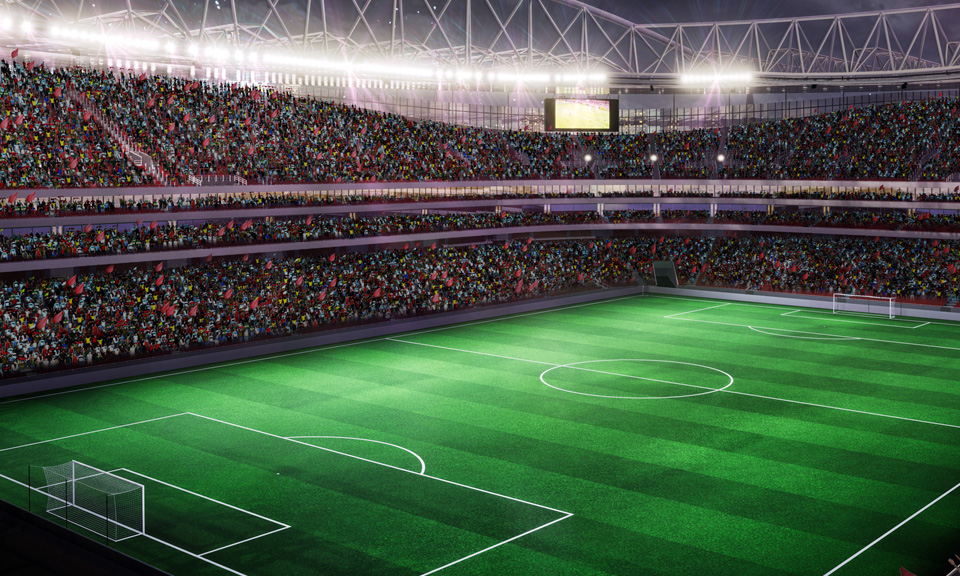 Workers' compensation claims are complicated in any capacity, but they are especially so when sports are involved. These physically demanding jobs put players in a position to get hurt, which ultimately costs leagues, team owners, and their insurance companies an incredible amount of money.
Fortunately, leagues have options when it comes to workers' compensation claims and other sports litigation issues. With the help of a designated legal team, you can address player issues and protect your organization from unfair workers' comp claims, biased contracts, and other legal matters. Our team at Bober, Peterson & Koby, LLP offers sports law services nationwide for a variety of organizations.
Trust Bober, Peterson & Koby, LLP
Bober, Peterson & Koby, LLP attorneys have been called upon by professional sport leagues, their individual clubs, Olympic sport athletes and their consultants to provide cutting edge, creative solutions to difficult problems.
Litigation
Our firm litigates workers' compensation and disability claims defending leagues, clubs and their insurance carrier partners in the challenging and difficult California workers' compensation system. Our attorneys have been called upon to create and advocate difficult defenses, even if it has required creating new law where most said changes to the law were impossible. The trial attorneys at BPK have tried numerous cases to conclusion and have achieved unprecedented success defending claims for professional sport franchises and leagues.
The firm takes an innovative yet practical approach to litigation. The attorneys are creative in ascertaining viable defenses and preparing novel defenses for each case. We have resolved cases for settlement figures far below case value, and we have tried and won cases at the trial level, reconsideration level, and appellate level, including before the California Supreme Court.
Our Experience
Our partners have participated in the crafting and development of collective bargaining agreement language for professional sports leagues, created the concept and drafted portions of the standard uniform player contracts for Major League Baseball, and assisted in a long and hard-fought battle to change the law relative to when an athlete has jurisdiction to file a workers' compensation claim in California.
In addition to litigating workers' compensation claims, our attorneys have assisted Leagues, Clubs, Sponsors, and governing bodies by providing business counsel, contract drafting and review, as well as complex transactional matters relative to sponsorship and activation. The lawyers at BPK have consistently been asked to draft, negotiate and review contracts throughout the sports industry.
When the game is on the line, our clients choose Bober, Peterson & Koby, LLP to bring home the victory.
Workers' Compensation Litigation in Sports
The state of California requires that most employers provide workers' compensation insurance for their employees. Though this may not be a problem for many industries, it can provide distinct issues for sports team managers and leagues.
Professional athletes suffer injuries at a higher rate than employees in other professions, and workers' compensation claims can be frequent. Unfortunately, the law aims to have leagues pay workers' compensation to injured players under the same standards as any other industry, putting sports employers and their insurance companies at a distinct disadvantage.
If you are facing an increased level of workers' compensation claims, or if you are looking to adjust your policies to better protect your finances, legal help is required. The workers' compensation system in California is highly complicated, and navigating it is difficult. Legal help from Bober, Peterson & Koby, LLP gives you an advantage while you make changes to your policies and protect your company from financial damage. In the past, we have even changed laws to better protect our league and sports management clients because we are dedicated to creating a fair system for you.
Sports Litigation
Just as in any other business, legal issues can arise in the sports world. Because sports are a niche professional industry, many attorneys do not know how to navigate these issues. Fortunately, our team at Bober, Peterson & Koby, LLP is highly trained to handle sports litigation of multiple types.
Player Contracts
Sports disputes often arise in employment contract negotiations. Players and their managers believe they can make outrageous demands of the leagues that they play in. Our team of attorneys is here to protect your rights when hiring new players. You do not have to let the players run negotiations. With legal help, you can protect the league during these discussions.
Sports law is niche and complicated, which means it can be difficult to differentiate your obligations as a league from player responsibilities. Unfortunately, players often violate their contracts, leaving the leagues to take legal action if they want to enforce the contract terms. We can represent you throughout this process to make sure your players and staff adhere to their responsibilities and obligations.
Facilities
Whether your team owns a large sports complex or a single stadium, our team can work to negotiate favorable terms for leases, renovations, updates, and more.
Maintaining and operating a physical location is difficult, and it makes your organization inherently vulnerable to legal claims. If a visitor or player gets hurt on the premises, for example, they may have the right to file a personal injury claim or workers' compensation claim against you. Avoiding these expensive claims requires proactive legal work through contracts, facility rules, and visitor waivers.
A qualified attorney from Bober, Peterson & Koby, LLP can help to create a comprehensive facilities plan that works for your business.
Why Do I Need a Sports Lawyer?
No matter how many people your company employs, it can be difficult to keep an attorney on staff. In-house legal counsel is a significant expense that is not possible for many sports teams, leagues, and organizations. However, regardless of your budget restrictions, legal issues can arise without notice. In these situations, you can protect yourself by hiring a qualified sports attorney to represent you.
A trained sports attorney offers the niche legal advice you need without adding another person to your staff. Our team can represent you only when legal issues arise, meaning that you save on salary costs in the interim periods. This offers protection and economic flexibility for you and your team.
When legal issues do come up, it is not wise to attempt to represent your league yourself. With the right attorney and argument, players and coaches can take advantage of your company and leave you without options. If you represent yourself or use an untrained general attorney, it can be difficult to refute the claims your opponent makes.
The sports attorneys at Bober, Peterson & Koby, LLP offer legal protection without the commitment of an in-house attorney. We have extensive training in sports law, giving our clients high-quality representation for every case.
Contact Bober, Peterson & Koby, LLP
Our team at Bober, Peterson & Koby, LLP provides nationwide coverage for sports organizations. We can assist with any legal issue that may arise for your team and help to develop creative solutions to any existing legal problems. Our team is highly trained and ready to support your team as you hit the field, court, or rink.
For more information about our comprehensive sports legal services or to schedule a consultation with us, please contact Bober, Peterson & Koby, LLP today.